CMCD 101: Implementation And Data Analysis
In this course, you will learn how to implement the CMCD specification in hls.js, implement a local environment to host it using Docker, and then employ Elastic Search and Kibana to analyze the CMCD data. This is a hands-on course developed by Qualabs.
Some of the Streaming Topics Covered In SVTA University Courses
Popular SVTA University Courses
Below are some of the popular SVTA University courses. Click on one to learn more or register. If there is a course you'd like to see us produce, let us know.
This is a practical 1 – 3 hour course where you will learn through examples how to use, collect, and analyze CMCD (Common Media Client Data) in an open-source environment. The "CMCD 101: Implementation and Data Analysis" was created for people with no knowledge of this specification, and with basic…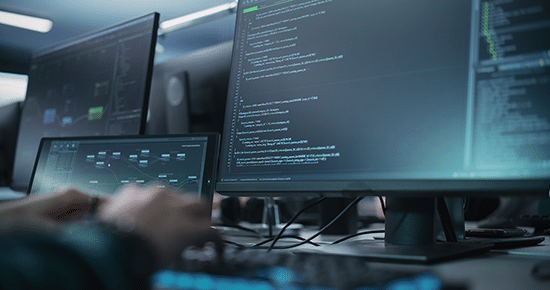 As of 2022, the media and entertainment market represents an approximately $400 billion global opportunity. Roughly half of that revenue is derived from subscriptions and the other half is revenue generated from advertising. In this course, you will learn the fundamentals of streaming ad technologies, workflows, and the myriad of…
Gain relevant experience with hands-on exercises and demonstrations (in applicable courses).
Increase your knowledge across a wide range of streaming topics and improve your standing in your job and the industry.
Achieve certification in topics such as Streaming Advertising, Stream Security, and Streaming Operations.
Boost Your Career by Gaining Deeper Knowledge
Why the SVTA University Courses?
The SVTA University is the Industry Leader in Streaming Education
SVTA University courses are often developed by industry experts or a collaboration of experts within our working groups. When you take part in our online courses, you can be assured the material is a comprehensive representation of the topic.